SprintFinger is a web tool to visualize your agile project sprints and phases.
At a glance, you'll see...
which sprint resp. version is currently under development
when the sprint ends or if a sprint just started
what's the name of the UAT release
when is which version on PROD, now or in the past
etc. etc.
The sprint are created automatically at a fixed interval, or manually.
This is how it may look like: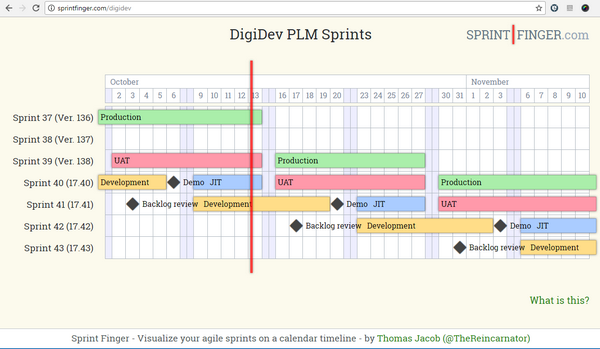 You can adjust the phases, rules, name patterns, and graphical visualization to your project or team needs, and you even may edit each sprint individually.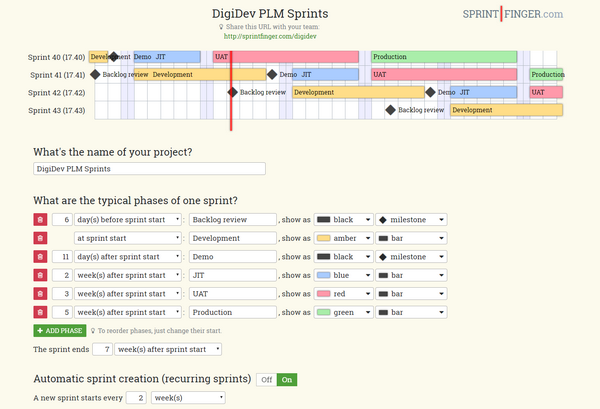 You can use SprintFinger for your team or even as a reference for your customer.
It requires no login. Instead, it provide you with two URLs:
An administrative editing URL, to fully customize your Sprint Finger and its sprints.
A view URL, to share with everybody who should only look at the Sprint Finger information (teams, customers, etc.)
Additionally, you can nicely use Sprint Finger on a screen at your project space.
Feedback
Found a bug? Any suggestions for improval?
You can use the web tool improve! to give me some feedback.
Comments, suggestions, questions? Just write me a message.